Yes, another road trip. Lots of time together in our van. Lots of laughter and smiles and memories.
God opened up an opportunity to serve in New Mexico at the 40th anniversary conference/celebration for CHIEF, a Native American ministry that focuses on discipleship.  Dad was asked to help with recording, share about The Storyteller, and our family was invited to sing.
So, as is our custom with long road trips, we loaded that van to the ceiling (or almost), piled in, and drove the long three-day trek to New Mexico. We drove to our grandparents' house in South Dakota for the first night, and the second night landed us in Colorado Springs. We were excited to be able to visit Focus on the Family, especially since we've enjoyed many Adventures in Odyssey as a family.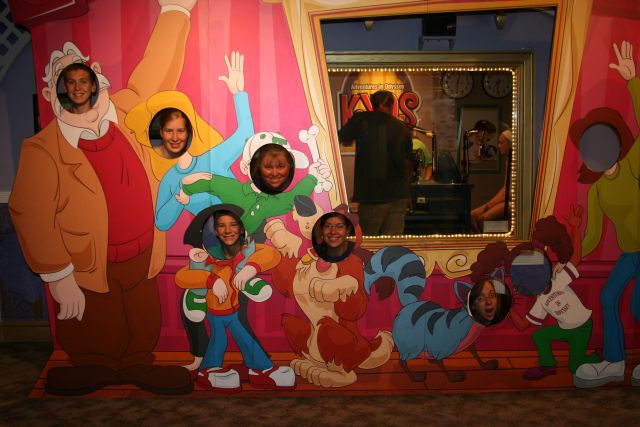 At the CHIEF conference it was encouraging to hear what God is doing in Native North America. It was a time of celebration for the last forty years, but at the same time looking to the future and being exhorted to press on.  We also made some good connections for the work we're involved with.
After the conference, we headed to Albuquerque for an outreach concert put on by our friends at Garfield Gospel Chapel – a church that a few of us have visited the last couple of years. We had a great time meeting new people and getting to know our host family.
On our way out of Albuquerque we stopped in Old Town for a family morning of touring shops and eating frozen yogurt.
We saw so much beautiful creation on our trip…mountain ranges, clouds, rays of sunlight, rainbows, flowers, rivers…everything declaring the glory of God.
On our way home we stopped at our grandparents' again, where the go-carts are always a hit.
Thank you for all your prayers on this trip. We know God works in ways that we may not even be aware of, and we're thankful for His faithfulness.